ALL KEY lost Audi A6 C7 Video:
Important information about Special Interface with BCM2 activation.
15/03/2021
As a result of changes beyond our control, the ALL KEY LOST file calculation process for cars after 2013 was extended by a few hours, and the price of one calculation is now EUR 500. (applies to A6 C7, A7, A8 D4, 2011-2018) and (A4, A5, Q5 2013-2018)+ 

Adding a key is still supported and requires no additional steps and is free of charge. Everything is done via OBD. Also for cars after 2013 *
*Except for bcm2 with SW 711
List of available activations and functions for  OBD

SPECIAL INTERFACE

: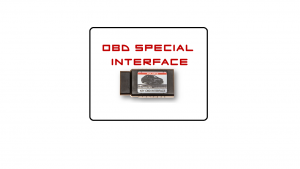 1) BCM2
Read / Edit / Write data by OBD

.
Learn key.
One click for "ELV OFF" by OBD (cars with BCM2 with sw 400 or higher)

Clone BCM2 by OBD.
Audi A4, A5, Q5, 2008-2013 ALL KEY LOST by OBD FREE
Check and fix errors.
Check BCM2 – ELV synchronization status
Decode data – Component Security, MAC, PIN, VIN, Keys, ELV Status
Alarm OFF/ON
Reading the necessary data for calc KEY FILE.

ADD KEY For ALL models 2008-2018 by OBD!

  (except for the version 711 bcm2)
 

2)

Simos

PCR2.1 – (VAG 1.6TDI CR)
Read/Write / Decode IMMO DATA.
Read/Write EPROM / FLASH

AUTOMATIC CLONING IMMO DATA. After clone ecu is ready to start car

.
Update flash sw with FRF from server.
Unlock for OBD flashing.
Change Power CLASS
Clone Decode IMMO DATA also

WITHOUT

ORI FLASH or CPU ID!( Required additional paymant 10euro)

3) Cluster A6 C7, A7, A8 D4 ,Touareg 2010+*
Read / Write EPROM by OBD.

Odometer value change by OBD.

Transfer Component Protection data.
Fix "DEF" error by OBD.
*Some Old version cluster (black/with screen) are not supported.
4) VAG OLD ECU IMMO DATA Adaptation
Read / Decode / Write EPROM / FLASH and  IMMO data by OBD or bench.
Transfer IMMO data
Odometer value change.
Read component security/ PIN/ MAC
IMMO OFF
Read CS in CARFTER ecu by OBD.
SUPPORTED ECUs :
Bosch: EDC15 all types,  EDC16 all types, ME7.5, MED9.1, MED9.5, MED9.5.10.
MM: 4HV, 5AF, 7GV    Simos: 3.3, 3PA, 3PB, 7.1, 9.1….and more
5) ELV / Kessy A6 C6, Q7 ,Pheaton + Comfort Passat B6.
Read / Change / Write EPROM.(with working key)


Decode IMMO data

Read Component Security, PIN, MAC ,Immo status

.
Read key ID.
Key learning.
6) RB4, RB8 Encrypted/Non encrypted Cluster
Read / Write IMMO Data by OBD.

Fix " DEF" error by OBD.

Odometer value change.
Key learning.
Cluster CLONE.
7) Mercedes ECU RENEW ( free modul for Standard, MAXIMB and FULL sets)
Read Personalization Data

RENEW / VIRGIN / UNLOCK ECU.

Read Stored KEY Hashes
Read / Generate Special Service KEY

Renew ALL ECUs without OPEN.

TP Erasing
Supported ECUS: ALL FBS3 .
Bosch: EDC15c5, EDC15c6, EDC16 ALL ,EDC17 ALL Types, ME9.7, MED17,  ME2.8 , CR2, CR3, CR4, CR4.30, CR5, CR6, CR60,
Delphi CRD2.30, CRD2.35, CRD2.61, CRD3.10, CRD3.PB0, CRD3.5
Siemens: SIM266, SIM277, SIM4 LE, SIM4 LKE, SIM4 KE2.0, and more…
8) Mercedes ELV / ESL
Read / Change / Write stored data.
UNLOCK / OPEN damaged ELV without OPEN.
Read / Generate SERVICE KEY.
RENEW / VIRGIN used ELV – ALL TYPES.
Automatic Generate ELV password for 204,207,212 by writing.

Read / Write  ELV EMULATOR.
Personalization and Activation
TP Erasing
W246 BGA or NEC – read,write,renew by OBD!
9) Mercedes Gearbox / Selector
Read KEY hashes.
Read / Generate Service KEY
RENEW / VIRGIN gearbox (all types FBS3)
Read / Renew / Unlock ESM / EWM selector

(

W215, W220, W230) by OBD!

Renew / Unlock ISM / DSM
TP Erasing
Supported Gearbox :
VGS Nag2 , Nag3 , 7GTronic, Selectors ISM / DSM, ESM / EWM