Sale!
Description
TEST PLATFORM FOR BCM2 BENCH KEY PROGRAMMING AND  DIAGNOSTIC .
 AUDI A4,Q5,A5,A6 ,A7,A8 , Touareg 2010+
SET CONTENTS:
BENCH WIRING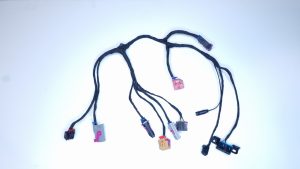 ENABLES THE CONNECTION OF NECESSARY COMPONENTS
BCM2,ELV,GATEWAY (8K0 OR 4H0) ,CLUSTER, IGN SWITCH
ENABLES OBD DIAGNOSTICS,KEY PROGRAMMING AND TESTING OF COMPONENTS ON THE BENCH.
Fits both types of BCM2.
8K0 and 4H0
You can also buy ALL IN SET WITH ADDITIONAL MODULES