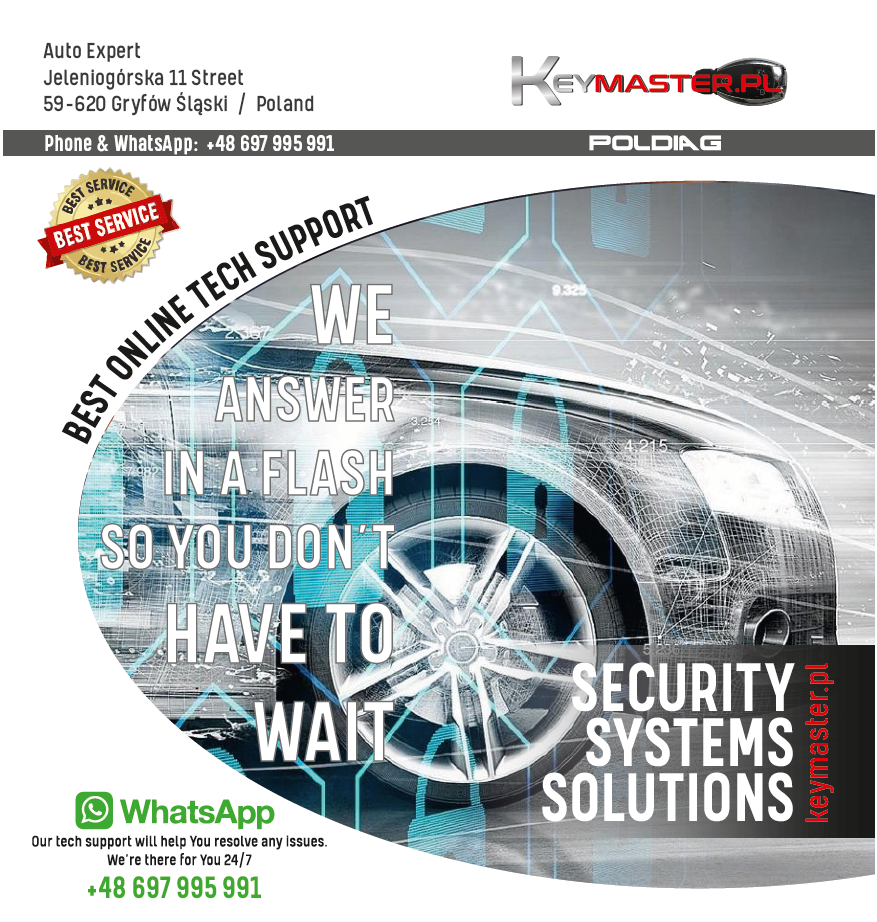 We have a special group on WatssApp to which KeymasterPoldiag users belong.
Every day  20 to 150 messages and questions appear on it, to which we answer immediately.  We help to solve problems and give directions.  We often help remotely through remote desktop.
Users agree that this is the best support they have seen so far. They have repeatedly emphasized that none of the competitors has support at such a high level.
Below are some screenshots from our group.